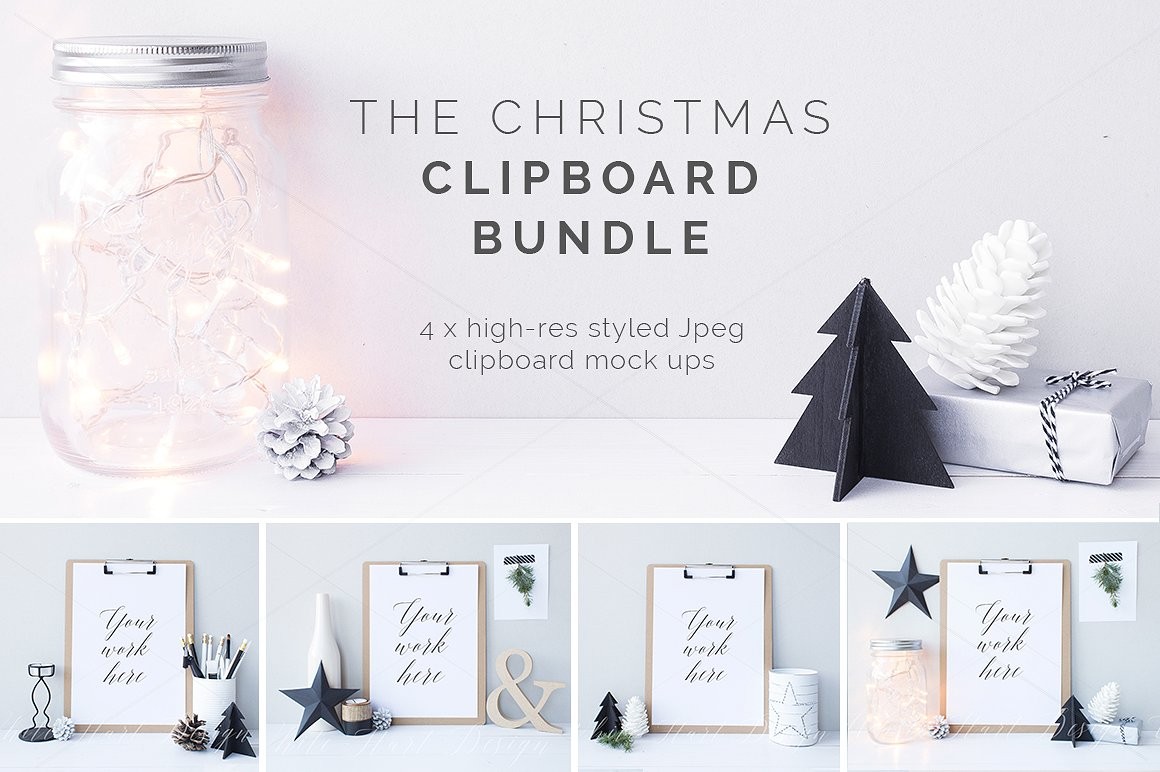 Introducing the Christmas clipboard mockup Course!

This course teaches you how to use all FOUR of the High resolution JPEG (300 DPI) images included in the bundle of styled clipboards with an A4 size sheet of white card. You'll learn how to do more than just overlay your artwork as a .png format, you'll learn how to quickly navigate photoshop to create clipping masks as well as a few other tips and methods to assist you in creating amazing mockups! Each can be used to showcase your work on your website, weddify or Etsy shop. Your finished creatives can also be used as hero images for your websites, marketing material, an facebooks ads, social media, and anything else for your business.
---
Course Requirements:
Access to a Computer (PC or Mac)
Subscription to Photoshop (Including the free trial)

The Christmas Clipboard Bundle. You can purchase the bundle here: https://crmrkt.com/EBPPGk
---
Learning Outcomes:
You will understand how the file formats work
You will understand how to use the file formats
You will understand the basics of Photoshop
You will understand how to create clipping masks
You will understand how to create mockups
You will understand how prepare overlays with ease
You will understand where to purchase the required filesWho is the target audience?
Etsy Sellers
Amazon Handmade Sellers
Amazon Sellers
Ebay Sellers
Shopify Sellers
Ecommerce Business owners
Social Media Ad Managers
SEO Marketers & Engineers
Online Marketers
Online Coaches
Creative Agencies
Beginner Photoshop users
Brick & Mortar Businesses
Bloggers and Influencers
Link Builders
Content Creators